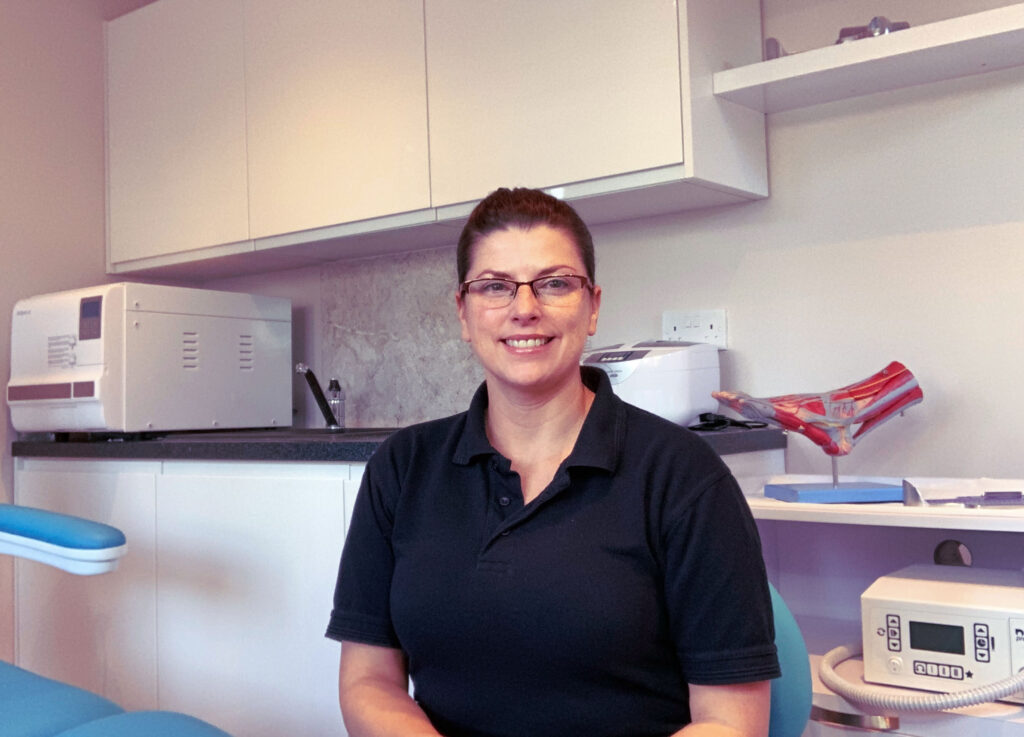 Amanda Scott, BA(Hons), BSc(Hons), MRCPod
Chiropodist and Podiatrist
HCPC registered: CH32392
The Royal College of Podiatry member: 31188
In 2007, I began the journey to radically change my career from the corporate world of marketing to retrain as a podiatrist. I wanted to be in a career where I could see the physical benefits of my work and help people. I have always been fascinated by science and healthcare. Firstly, I had to study a science and medical based access course followed by a three year podiatry degree. In 2011, I qualified as a podiatrist/chiropodist with a first class honours degree in Podiatric Medicine at the University of East London.
I worked as a podiatrist in the NHS for seven years, gaining hands on experience within the specialisms of podiatry: nail surgery, biomechanics, wound care, diabetes and rheumatology as well as routine chiropody care. Since leaving the NHS I have further developed my career as a podiatrist working in private practice, while still maintaining and enhancing my knowledge through continued professional development. I enjoy working in private practice. A considerable benefit of private practice is the option to see the same healthcare practitioner, which enables a better understanding of the issues affecting patients and consequently the delivery of more tailored treatment. At Tailored Footcare, I will be the only podiatrist you will see.
I have been asked numerous times why I choose to work with feet, the answer is simple – I enjoy relieving people of pain. I know, from personal experience, how horrible it can be to have painful feet. Resolving pain through podiatry treatment can be achieved instantaneously by cutting back a section of nail pressing against or penetrating skin, debriding corns and callus, thinning thick nails and applying padding to deflect pressure. Longer term solutions may be required to ease pain: orthotics (insoles with prescribed modifications) to reduce pathological (injury inducing) forces, exercises to strengthen and stretch specific muscles, footwear and foot health advice. Orthotics make a huge difference to my life, they allow me to enjoy painfree family walks and days out.
I am excited to run my own home-based podiatry practice and provide high quality tailored footcare for the local community. I will be operating the practice to fit in with my daughter's schooling. I am lucky to have an amazing and supportive husband-to-be and daughter.